Good morning all you early bloggers.
I will hopefully still be asleep when this goes out, recovering from my childminding duties. We had my Grandson for a sleepover yesterday as his Mum and Dad went back to work and his school didn't, I love him to bits but he is a shocking sleeper. He fell out of bed at 9 then got in with me in the early hours and was full off beans by 1/4 past 6. I think I deserve a little lie in!
My first post of the day is for the new challenge over at
Cards und More
. For this challenge we would like you to -
Use a Doily in your creation
Here is what sprang to mind.
I used a variety of ribbon, lace and washi tape to camouflague the join in the embossing on the base card. My folder was only A6 so to cover the square card I had to emboss twice which leaves a tell tale line if they don't line up, so the toppings are just the job. I cut part of my doily away before gluing down the strips. I used some brand new washi tape I bought in a bargain bucket at Hobbycraft and the lace and ribbon were in the stash. The flower and leaves were from a SU set Stippled Blossoms. I have had this set for ages as I like the effect they made but struggled to get the 2 phase stamping going! It's still not perfect but it's a lot better after making a DIY stampamajig from my Grandson's LEGO bricks! I fussy cut the leaves and flower and added punched tag with a stamped greeting, girly without being over the top!
As this card uses two NEBUS (NEver Before Used Schtuff) items, I shall join in the fun over at
Darnell's
3rd NEBUS challenge.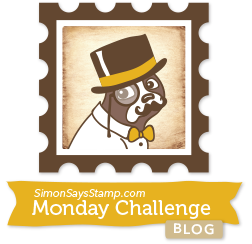 Make new friends but keep the old
Old -Favourite embossed basecard and CAS style
New - Washi and SU Stippled Blossoms
OK, that's a wrap, pop over to the main blog to check out the rest of the DT's inspiration and join in.
See yo back in an hour for the latest challenge at Cardz4Guyz.